Big Sky Brewing Co Amphitheater Seating Chart
Big Sky Brewing Amp has plenty of space for music fans, event-goers, and fun lovers all year round. For most shows, there is room for around 2,000 guests including a reserved seating space right in front of the stage (Rows 1-18) and plenty of space on the lawn. For most events, the lawn space is general admission with spaces offered at a first-come, first-serve basis. Sometimes this space may be general admission seating rather than standing room only.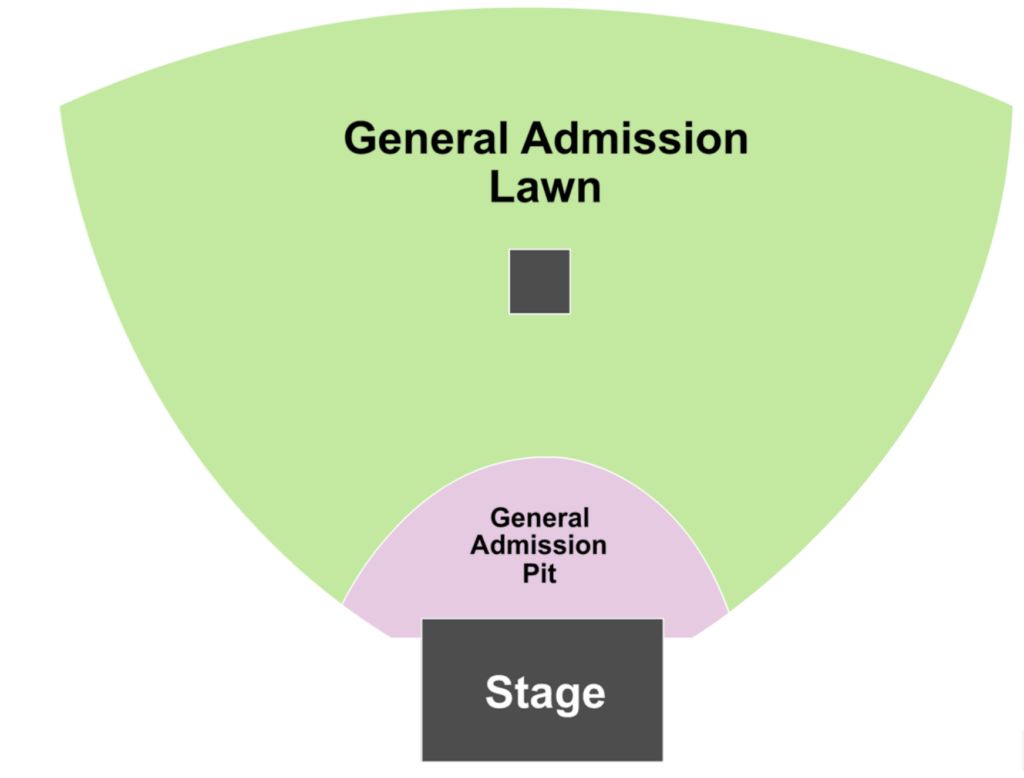 General Admission
Most events are general admission unless otherwise stated.
Check the individual event seating chart when buying tickets.
Starting to host concerts in 2004, the brewery has over time expanded its live performance area, with major renovations taking place to make the experience the best it can possibly be. The stage is in the northwest corner of the field, adjacent to Big Sky's brewery operation off Airway Boulevard, and the pit area can accommodate seating, standing, and mixed arrangements.
Lawn Area
Guests are typically seated on the grass on blankets, or in folding chairs. The grass sloped area provides excellent sightlines whether sitting or standing, with a 6-foot vertical difference between the pit and the back area! The area also features two fast service beer-and-wine stations, food vendors, and upgraded sound and lights.
Most guests prefer lawn seating since you have plenty of room to enjoy the concert, tour date, or special event with dancing, time with friends, and plenty of space on your blanket or in low-back chairs. Guests are welcome to grab any space within the field's perimeters. But please keep in mind that if you want the best spots, you'll need to arrive early.
Note: Please avoid standing on pathways or obstruct concert-goers passing by. You may be asked to move if you are getting in the way of the show or obstructing walkways.
Accessible Seating
For those with special requirements, a limited number of spaces are available in compliance with the Americans with Disabilities Act. Guests with particular needs are asked to contact the venue prior to the show to make the appropriate arrangements.